Meet the South Coast Golf Team
You're in good hands with your golf expert, David Fluke and his team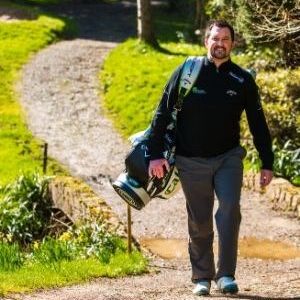 David Fluke, Head Professional & Corporate Golf & Events Manager
David's love of golf started early and he played at Worthing Golf Club for many years. Before turning professional, he played successfully at high-level golf tournaments in the UK and abroad. He also held key positions in events and sports management, where his specialism in event logistics contributed to the success of the European Open Golf Championship when held at East Sussex National Golf Club.
David has enjoyed a great career to date, first as a Head Professional at the Hill Barn Golf Club in Worthing. In 2012, David's passion for bringing golf to many, combined with his extensive background in competitive tournament golf, inspired the creation of the South Coast Golf Tour, a business networking golf tournament which he co-founded with his partner, Claire Love. He quickly established himself as one of the most in-demand golf professionals in the South and soon after was headhunted by the popular Gatton Manor Golf Club in Surrey - a hidden gem in the Surrey Hills.
Since being acquired by entrepreneur Les Edgar, Gatton Manor Golf Club and Hotel is going from strength to strength. An already much loved club, Gatton Manor has an exciting development plan in progress with excellent golfing facilities, delicious food and renovated hotel and country club facilities.
As a highly experienced and commercially aware pro, David's new role encompasses being Gatton Manor's Head Golf Professional as well as the club's Corporate Golf & Events Manager. His reputation in both professional coaching and golf event management stand testament to Gatton Manor's desire to entrust David with such a unique and esteemed role.
Most recently South Coast Golf have established an exciting new partnership with Your Golf Travel, and David is now a Your Golf Travel Ambassador and excited to offer golf holiday & travel breaks with additional VIP benefits to you.
Whether you're a seasoned player, or new to our events and golf, want to improve your game with tuition and coaching or get great advice on golf breaks, equipment and clothing, then David's vast experience and professional expertise, eye for detail, and friendly approach is just what you need.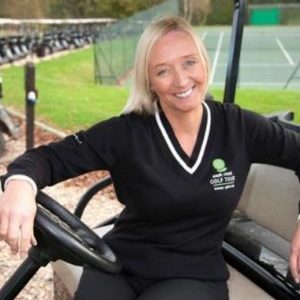 Claire Love, Marketing, Finance, Business Networking & Your Golf Travel
Claire is Founding Director of LWS Marketing, one of West Sussex's leading full services marketing agencies. She also runs a successful property portfolio and a global online business.
Her love of all things golf began at an early age, caddying for her father at Ham Manor Golf Club.  She has played at La Manga in Spain, in Portugal, Scotland and across the South East. When she started her business, golf was an integral part of business networking.  She took part in, and then ran, various golf events.  Networking and building valued relationships remain at the core of how Claire does business and inspired, with David, the creation of The South Coast Golf Tour.  She brings her experience of growing a successful business through referrals, recommendations and building great relationships to the customers of South Coast Golf.
But her biggest passion is travel. After spending extensive time in South Carolina (which she calls her 'second home'), Claire's key role will now be the exciting new venture with Your Golf Travel. She looks forward to helping you to get great benefits for your trips, as well as getting to show some of you our favourite courses across the world on escorted coaching holidays.