As dawn broke on Friday 23rd October, who could believe that another year on the South Coast Golf Tour had almost come to an end? But not before the UK's leading health insurer, WPA Health Insurance, had hosted their Company Golf Day following the success of their client hospitality day in 2014.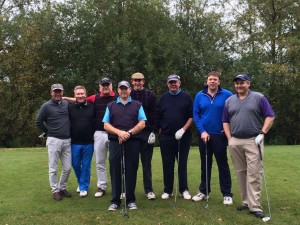 Yes, the most valued clients of WPA Health Insurance and our very own Tour members took to the greens one final time for the ultimate event of our 5th anniversary Tour. This time it was the testing bunkers and challenging range of mature trees at Old Thorns Manor Hotel Golf and Country Estate that stood between them and victory.
Double Points
And just when everyone thought it was almost over, we threw a double-points twist into the mix for the race to become the 2015 Tour champion. That's right, every player's score from Old Thorns was doubled, opening up the competition and placing 10 players in the running for Tour champion – but who would come out on top?
Tour Champion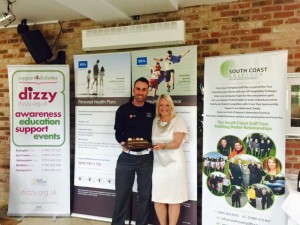 Well, it was congratulations to Peter Raynsford from 5 Rings Telecom, who might have gone into the final round of the championship as an underdog but who played his way to the top – making him a two-time South Coast Golf Champion, with victories in both 2011 and 2015. What a fitting way to end our 5th anniversary year with our first winner coming back to reclaim the prize.
A Triumph for Charity
Thank you to everyone that has taken part in the Charity Putting Competition throughout this year's Tour – you have all helped to raise a grand total of £1406 for our charity sponsor, dizzy: support for diabetes. And congratulations to Jason Harfield from Orion Lightning Protection who was named the 2015 charity putting champion!
Time to Party
The day didn't end when the golf did – there was still the Tour Final Party to come. Many of the day's participants stayed for a fantastic evening's entertainment to celebrate another successful year. There was an indulgent three-course dinner, entertainment from the sensational Queen B tribute band, followed by a disco. How we are going to top this next year we just don't know!
A Final Thank You
What we do know is that such a successful year on the Tour wouldn't have been possible without such a strong network of continued support, belief and sponsorship from so many businesses. So a special thank you this year to Carpenter Box, 5 Rings Telecom, Orion Lightning Protection, Unibind, UHY Hacker Young, WPA Health Insurance, dizzy: support for diabetes and all of our Tour members.
Planning has already begun for the 2016 Tour and Company Golf Day slots are being booked up fast. If you are interested in the benefits that hosting a company golf day on the Tour can yield for your business, contact Tour Director, David Fluke, on 07881 810847 or via david@sc-golf.co.uk.