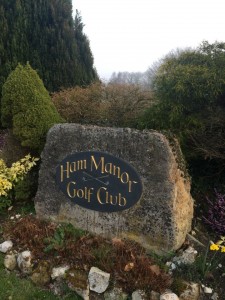 April 9th was no ordinary Thursday – it marked the start of the greatly anticipated 5th anniversary year of The South Coast Golf Tour which not only marked the return of invaluable business networking opportunities but also the return of the sunshine. With Ham Manor playing host, players couldn't wait to get stuck in to this challenging 18 hole parkland course – but not before a bacon butty of course.
First on the day's itinerary came the well-loved annual Charity Putting Competition which is always a great way to break the ice and get the day underway.  The quick putting green at Ham Manor made for a satisfying challenge and some close competition.
Then, the moment everyone was waiting for, it was time to tee off. With a two tee start, 1st and 10th tees, the teams headed towards the sunshine with the newly introduced VPAR (a real-time leaderboard app) system to hand. This allowed players to keep tabs on the score whilst on the course creating a whole new dynamic to the game.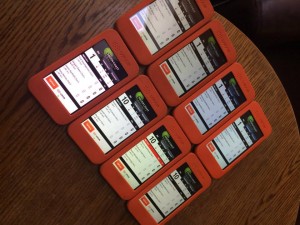 Not only did the addition prove very popular with players and attendees alike, but it allowed everyone to witness the moment Dave Fluke, Tour Director, made his first hole in one in 25 years of playing. This fantastic triumph was a great joy for both Dave and the rest of the players because, as per golf etiquette, Dave was then required to buy a round of drinks. Success!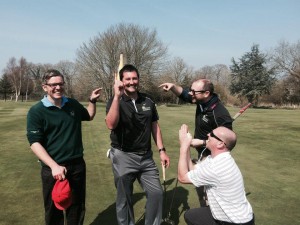 Whilst players enjoyed a delicious dinner it was great to see some new business relationships blossoming after a great day both on and off the course – but the event wasn't quite over yet, there was still time to celebrate the day's achievements with the prize-giving ceremony. Find out the event results, individual prize-winners and order of merit points here.
With the 2015 Tour now underway, the next event is the Worthing & Ardur Chamber Golf Day at Worthing Golf Club – don't miss out, secure your ticket now. For more information about ways to get involved in the Tour call Claire on 07801 295681 or email claire@sc-golf.co.uk